Welcome to #RemoteNotes by Enovation a place in which we will be sharing with you some hints and tips of remote learning and remote working straight from our team members #Quaranteam
Now that a few weeks have passed and many have settled into the new reality of working from home, we wanted to catch up with everyone to see how they were adjusting to their new working environments and routine. While working remotely was an option before at Enovation it was rare, when the lockdown was announced our IT team at  Enovation worked tirelessly with each team member to get at home work stations up and running with little to no disruption to our operations. Since then we have seen fantastic results from our team which is why we have decided to interview our team member to gain some insight from them to see how they keep productive and positive.  First up- we will speak with our Digital Marketing Executive Emma on how she structures her day to increase her productivity while working at home.
Ask our #Quaranteam: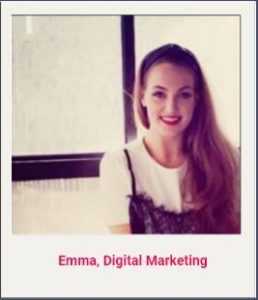 What is your daily routine like while you are working from home (WFH)?
For me it's not too different from the usual workday when I would be going into the office, I just have no commute these days. I get up early and try to get some exercise done before the day begins, coffee (lots of coffee) and a good breakfast is key for me to kick off the day.
The best thing about WFH?
No commute. It's great!
The worst thing about WFH?
I definitely miss the atmosphere around the office
Any WFH tips to share?
At the beginning of the week, I make a To-do list and I break it down every day into smaller tasks.
Get some fresh air and stretch the legs regularly. I find that when I work from home the hours pass quite quickly and I forget to move from my desk.
Coffee.Coffee.Coffee.
Video Diary: My day working from home in 30 seconds: