Welcome to week two of #RemoteNotes by Enovation a place in which we share remote learning hints and tips from our team members #Quaranteam
Now that a few weeks have passed and many have settled into the new reality of working from home, we wanted to catch up with everyone to see how they were adjusting to their new working environments and routine. While working remotely was an option before at Enovation it was rare, when the lockdown was announced our IT team at  Enovation worked tirelessly with each team member to get at home work stations up and running with little to no disruption to our operations. Since then we have seen fantastic results from our team which is why we have decided to interview our team members to gain some insight from them to see how they keep productive and positive.  This week we will speak with Enovation's Marketing Manager on how she structures her day to increase her productivity while working from home.
Ask our #Quaranteam Member Audrey: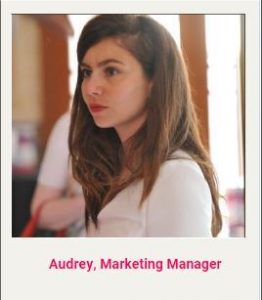 What is your daily routine like while you are working from home (WFH)?
In regular life, leaving the house marks the start of your workday and leaving the office at the end of it. But how do you separate work from home when you're not leaving the house? From the beginning, I had to establish some kind of structure and set some time aside for myself before and after my workday, be it to exercise and get the blood flowing, schedule a call with someone from the 'outside' world, or even reading a (few pages of a) book. The key is to find what works for you because even if by now we got accustomed to this new way of working, we can't ignore this can be stressful at times.
The best thing about WFH?
Using the time I save on commuting to hone in new skills.
The worst thing about WFH?
You can try everything to recreate your work environment at home but you won't be able to replace interactions in the workplace and even some affinities with your colleagues. So even the smallest virtual interactions will make a huge difference to your day.
Any WFH tips to share?
Allow some time to create your new routine, step by step, and make sure to get some support from your work buddies and to check in on each other.