Enovation Solutions has been delivering e-Learning systems since 2000 and is an official partner to Moodle, an open-source e-Learning Management System.  Enovation has gained invaluable experience in implementing, customizing and hosting e-Learning platforms and works very closely with its clients in order to ensure that all the client needs are met. Here are some of the highlights of our exciting projects in 2014 across many client sectors.
Dublin City Council Migration.

Enovation have successfully completed the migration of all Dublin City Council web sites to a new Drupal platform. Drupal is architected for large complex, content rich website developments requiring input and collaboration from Administrators, Moderators and publishers.  Drupal powers websites across all sectors, from government and corporate to community and arts.
Enovation were selected following a competitive tender process to work with Dublin City Council on this project and are now managing several servers, hosting the websites and providing ongoing support and maintenance.
Enovation use Moodle to implement LMS for AIIHPC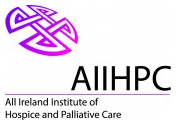 In August 2013,  The All Ireland Institute of Hospice and Palliative Care is an all-island organisation comprised of a Consortium of Partner Organisations, including hospices, health care agencies and universities, decided to develop a Learning Management System (LMS) to house a number of education programmes targeted at health and social care professionals, individuals with life limiting conditions, their families, carers and the wider community.
Based on this wide experience, AIIHPC chose Enovation Solutions to design and develop its Learning Management System, commencing October 2013, with a handover date of January 2014.
Successful Launch of HSA Online courses
The HSA have launched their free online health and safety courses through their learning.besmart.ie and learning.hsa.ie learning environments.
These courses are available to public and offer high quality training with certificates to those who pass the courses.  Enovation were delighted to work with the HSA on this project and continue to provide hosting and support to the users of the sites.
Moodle/Drupal/Mahara implementation at Hibernia College Dublin

Hibernia College is Ireland's only government-accredited eLearning college. They specialise in postgraduate and continuing professional development (CPD) programmes for students and professionals across the globe.
Hibernia College offers a range of pedagogical services designed to enable clients to provide flexible, 21st century learning solutions. Hibernia's online courses utilise video, multimedia presentations, graphics, animation and text to create a truly engaging educational experience designed in accordance with sound pedagogical principles. Recognising the importance of social learning, Hibernia ensures that course designs feature collaborative activities and built-in student interaction as a core design principle of all group-based programmes. For those activities that require real-time interaction, we offer live online tutorials using virtual classroom technology, with full training and support.
 Based on their wide experience in this field and their team of skilled developers and Instructional Designers, Enovation Solutions were chosen by Hibernia to develop a new learning portal which seamlessly integrates Moodle, Drupal and Mahara. This allows Hibernia to use the full benefits of technology enhanced education to deliver high impact programmes on a global scale.
For more details on Enovation's products, click here.