We understand that many of you will be working remotely for the foreseeable future and at this time, remote working tools can make your daily life a little bit easier. Let us introduce you to BigBlueButton.
As you may know, we are big fans of open-source here at Enovation and we are proud to partner with Blindside Networks, the creator of the open-source web conferencing system BigBlueButton (BBB), designed for online learning. BBB is designed to offer a virtual learning classroom within Moodle and Totara. 
The power of BBB lies in its capabilities, it supports real-time sharing of slides, audio, video, chat, and desktops. It also offers online classroom tools such as the whiteboard mark-up for annotating presentations in real-time. BBB also records all content for later playback for students who may have missed a class.
What Differentiates BigBlueButton from other providers?
BigBlueButton focus on three main areas of differentiation:
Integration:  The BigBlueButtonBN integration is the deepest of any LMS
Engagement: BBB extends the core capabilities to focus on enabling the instructor to engage students using multi-user whiteboard, breakout rooms and shared notes
Analytics: BBB provides a detailed report to the instructor after each recorded session
Feature Focus:
BBB encourages engagement, facilitates collaboration and offers customisable branding.  
Multi-user Whiteboard:
Engaged learners are the most productive, the free tier of BigBlueButton offers some exciting features which facilitates engagement allowing students to raise hands, use emoticons to express their feedback on the course or participate in polls. Another form of student engagement is getting students kinetically involved in the lecture with the multi-user whiteboard.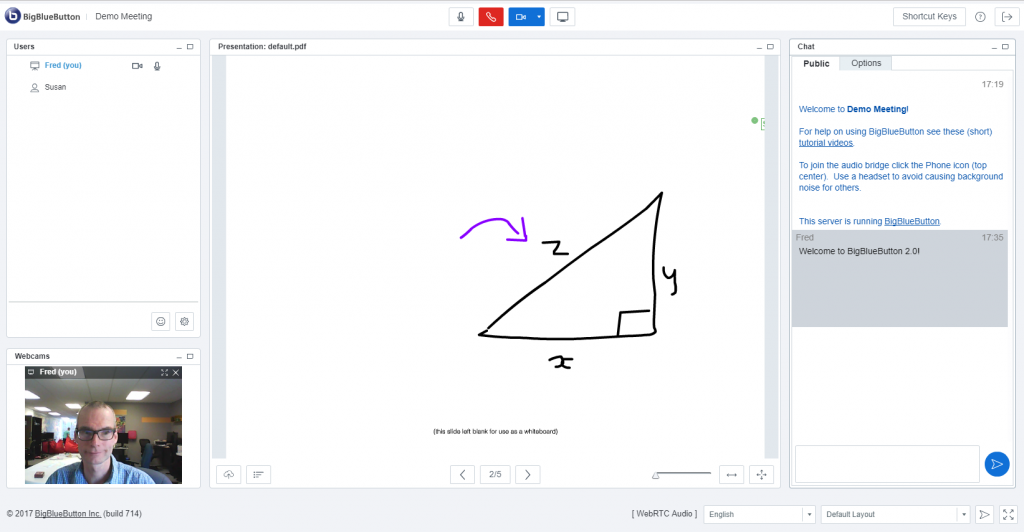 Breakout Rooms:
Collaborative learning boosts information retention. Through the function of breakout rooms on BBB,  instructors can give students their own sessions to collaborate (with time limits), monitor those sessions, and bring them back to the main room. Using breakout rooms increases collaboration among students and increases learning.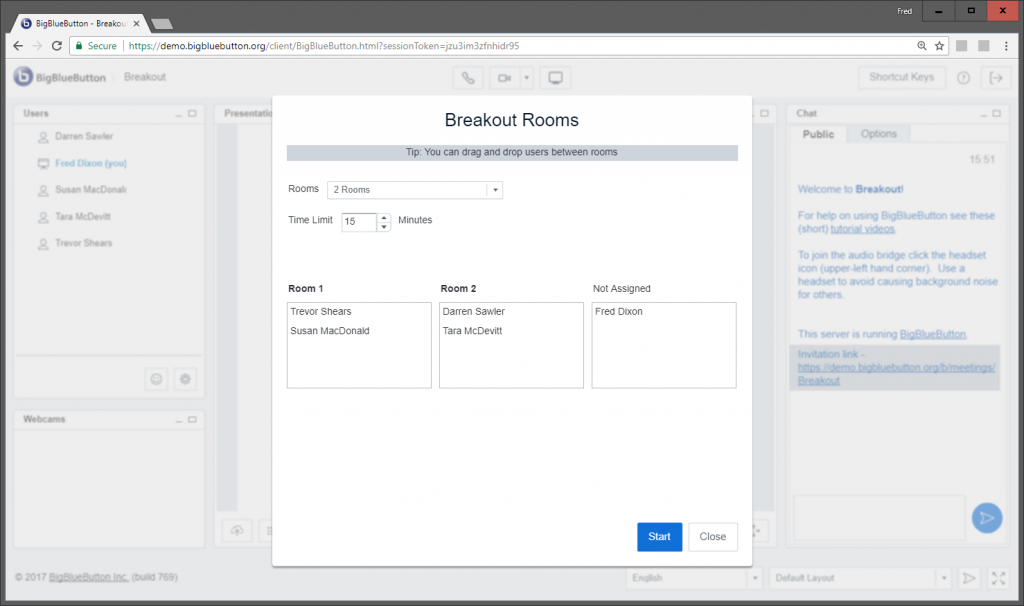 Customisable Branding:  
Leaving your mark. Blindside Networks provides your institution with a Branded Landing Page as part of the Premium Tier.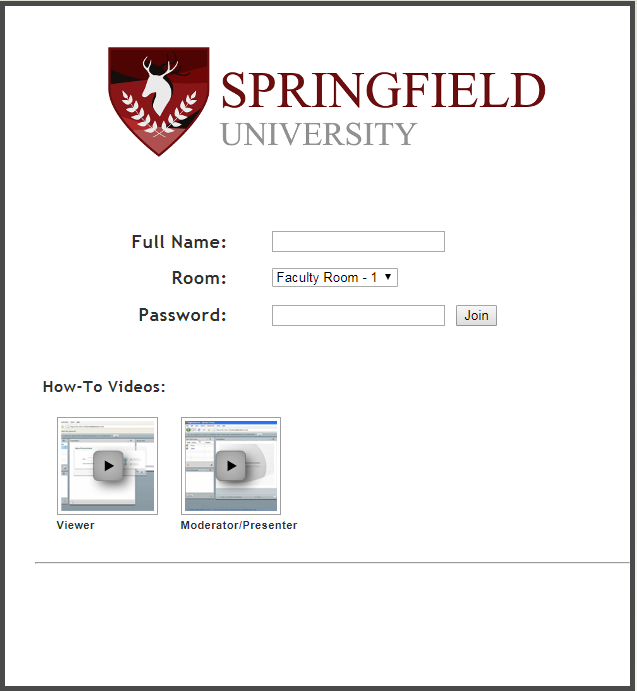 Through our partnership, Blindside Networks offers Enovation's customers hosting for a Free Tier of BigBlueButton. This session is limited to 50 users, does not include breakout rooms and recordings are automatically deleted after 7 days.
Upcoming Webinar:
Join Vaida Holohan on April 9th at 10:00 am (IST). During the webinar, Vaida will guide you through a number of the remote learning tools that we offer. Reserve your seat here.  
You can find out more information about the premium hosting service by contacting us today.