In part 1 of this three part blog series we looked at activity access restrictions and completion conditions. In part 2 we took a look at the lesson activity using branches and clusters.
Now, in part 3, we will talk about quiz adaptability. There are four methods to achieve this that stand out; question behaviour, randomised quizzes, random short answer matching questions and variables in numerical questions.
Part 3 – Quiz adaptability
Quizzes can be used in many ways to add adaptability to your courses, whether they are to be used as learning tools or for assessment. The following four options cover question presentation but personalised feedback is also very important in providing students with the best environment for positive progress.
Question behaviour
The two most interesting options here for adaptive learning are Adaptive Mode and Interactive With Multiple Tries.
Adaptive Mode allows multiple attempts at a question before moving on to the next. The "Whether correct" box must be ticked under "During the attempt" in the "Review options" section. This can be a useful when a quiz is used as learning tool rather than a testing tool.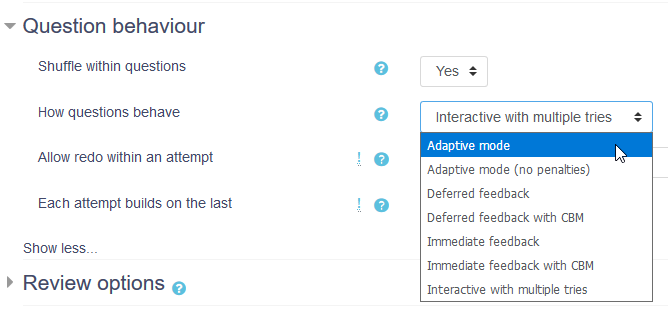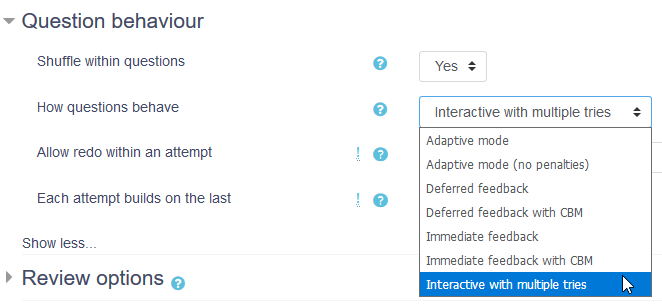 Interactive with Multiple Tries is a more complex version of Adaptive Mode.
After submitting one answer, and reading the feedback, the student can click 'Try again' to try a new response. They can be given different hints to help them on each try. Once the student has got the question right, they move on. If the student gets the question wrong too many times, they are graded wrong, get shown the feedback and move on.
Randomised quizzes
When adding questions to a quiz, Add Random Question can be chosen. A window will open where the origin and number of questions to be added can be entered. Each new quiz attempt will present a different random selection of questions to the user.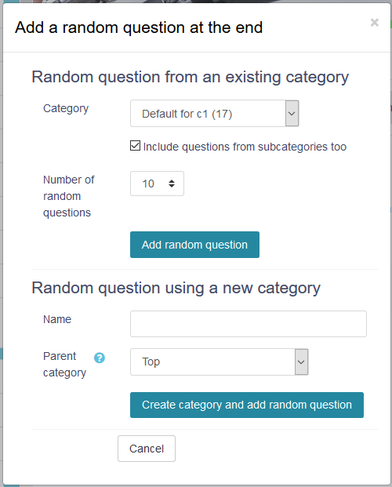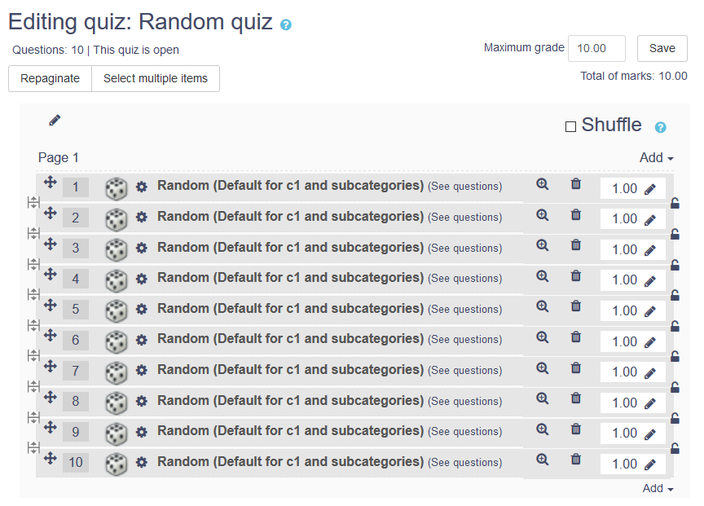 Random short answer matching questions
Instead of having an entirely randomised quiz, another option is to only have certain questions randomised.
In order to use Random Short Answer Matching Questions a selection of Short Answer questions must first be created to choose from. All Short Answer questions in the selected category must have similar answers in order to avoid making the correct response too obvious, all cities, all numbers, etc.



Variables in numerical questions
The use of variables allows for the creation of multiple versions of a single question in one go.
Curly brackets must be used in the question and in answer formula. The range of possible values for each variable is set as well as the number of variable pairs to be generated.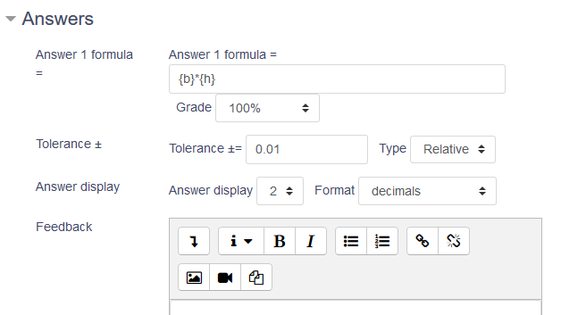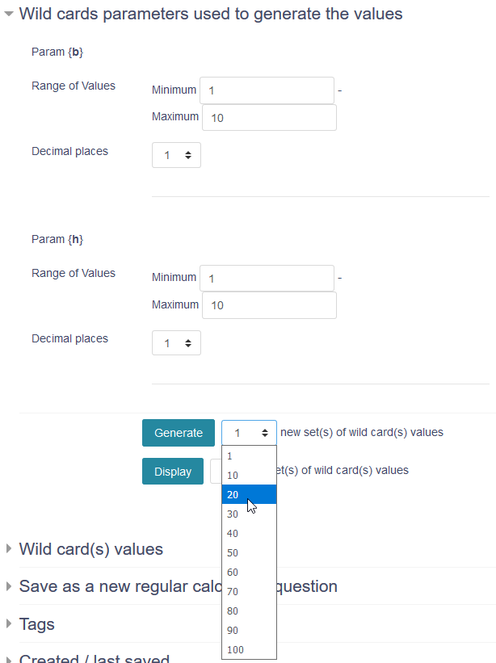 One question can even be duplicated to offer a collection of randomly generated versions of the same question.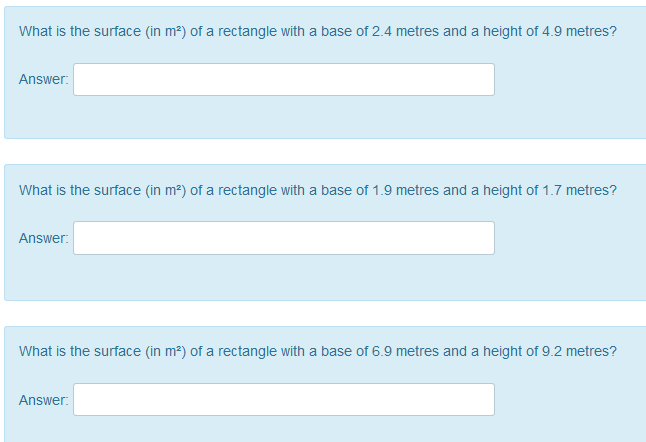 If you would like to find out more about how you can make the most out of your quizzes or any other adaptability aspects of Moodle, don't hesitate to get in touch with Enovation for a demo.