Moodle 3.4 has a major focus on usability and it is now more user-friendly than ever. I have generated a list of four of my favourites features but it could easily be longer.
Calendars
One of the biggest enhancements I have seen is the calendar. Events and deadlines can be managed more efficiently with pop-ups and a new drag & drop feature. It really does save time.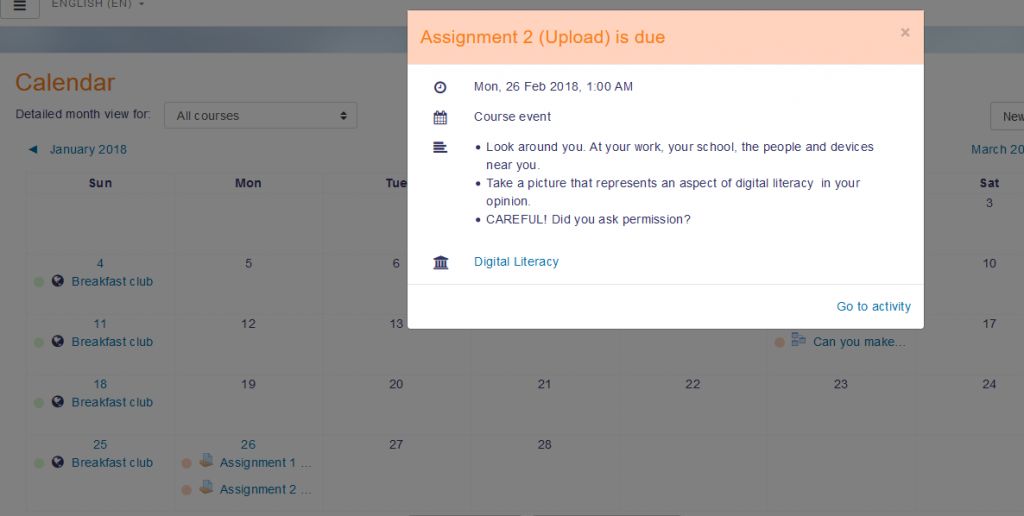 Calendar events and deadlines can also be seen in the timeline dashboard view to give students and trainers alike an at-a-glance view of upcoming assignments and tasks.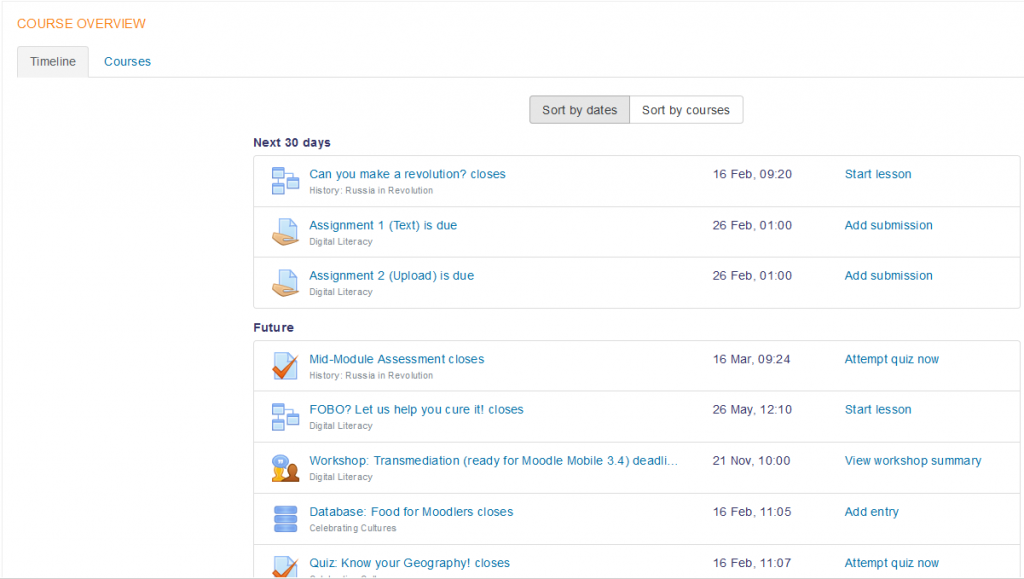 Participants and Enrolment
Moodle have brought together the previously separated Participants and Enrolment reports into one page. This greatly improves course administration and navigation through new links. As you can see, this new feature allows for easier searching and course participation filtering.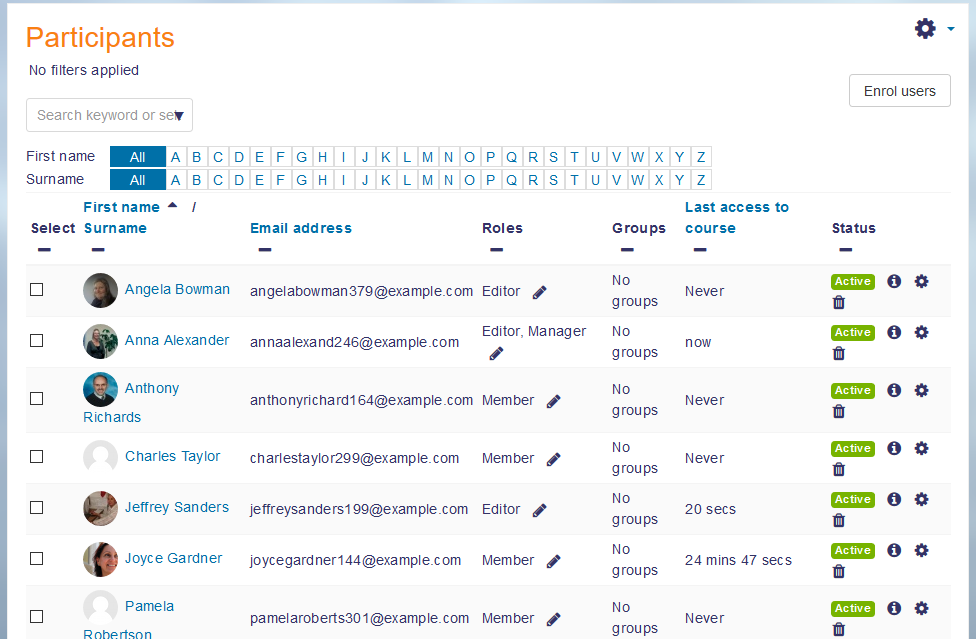 Activity Completion Status Override
Another very handy capability for course administrators is the activity completion status override, which does exactly as the title suggests. This new option gives trainers the flexibility to evaluate the quality of work completed, such as forum posts, offline work or workshop attendance.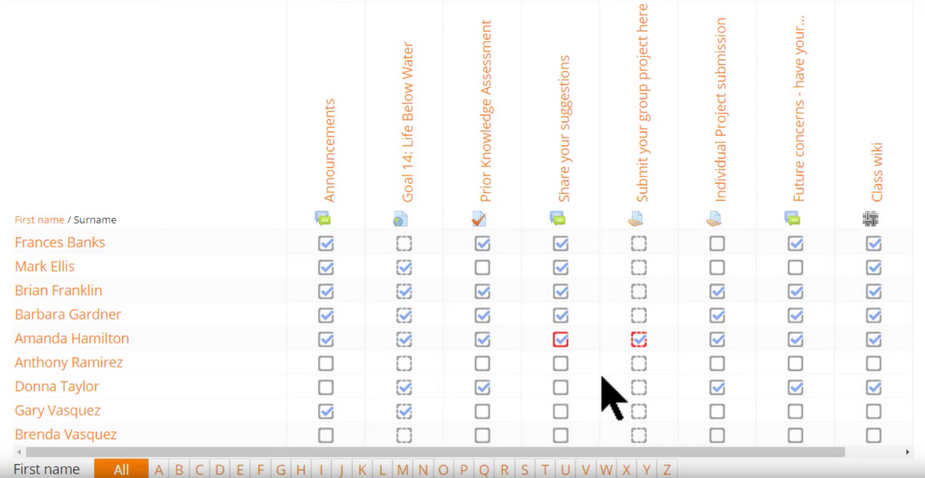 Inspire Analytics
Previously a plug-in, Inspire Analytics is now part of Moodle core, and offers predictive data analysis to diagnose learners performance and advise trainers. It is a fantastic new tool which assists decision making in order to provide students with the right level of support for a highly personalised experience.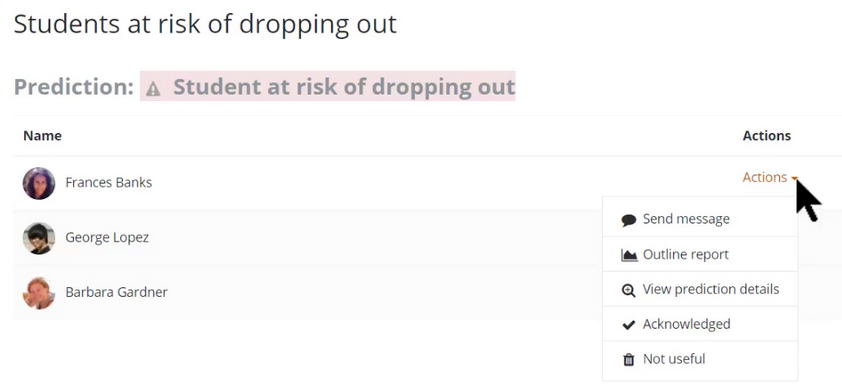 Thanks for reading. I hope you find these new features as useful as I do and perhaps, you'll want to add them to your Moodle platform. If you would like to find out what other functionalities Moodle 3.4 has in store to make your administration tasks easier, feel free to contact us to arrange a demo.